July 9, 2020
Gluten-free, Vegan Cauliflower Gnocchi
Though I totally love the cauliflower gnocchi recipe in Cauliflower Comfort Food, it does contain gluten and eggs so I decided to make a vegan, gluten-free version. It's so delicious.
Makes: 100 gnocchi (4 servings) | Prep Time: 30 minutes (if you pre-roast the cauliflower) | Cook Time: 2 minutes
1 head roasted cauliflower florets
1 cup potato starch
1 tablespoon egg replacer plus 4 tablespoons water, whisked together
2 teaspoons sea salt
4 tablespoons extra virgin olive oil
1. Place all ingredients into a food processor fitted with a standard blade.
2. Divide the dough into about 4 to 6 balls. Take one bit off and individually roll into inch-sized gnocchi. Repeat until 100 pieces have been formed.
3. Against a cutting board or other flat surface, gently roll each gnocchi with the back of the tines of a fork. (This rolling action creates crevices in the gnocchi so that the sauce will stick better to it.)
4. Place each gnocchi onto a sheet pan. Bring a large pot of water to boil.
5. Carefully drop the gnocchi into the boiling water. Boil for about 2 minutes or until the gnocchi rise to the surface. Remove carefully with a slotted spoon to drain. Serve with sauce of your choice.
Note: How to Roast Cauliflower: Preheat oven to 425°F. Spread florets onto a baking sheet fitted with a silicon mat or covered with parchment paper. Drizzle with 1 tablespoon extra-virgin olive oil, sprinkle with 1 teaspoon sea salt, and roast for 30 minutes.
-Jeanette Hurt, author of Cauliflower Comfort Food
BUY THE BOOK
Discover satisfying, healthier, low-carb and no-carb alternatives to all of the best comfort food dishes, from keto-friendly pizza and mac and cheese to paleo-friendly tater tots and cauliflower fried rice, and much more! Whether it be a carb replacement or just a way to make a decadent meal a little bit healthier, cauliflower is quickly
Learn more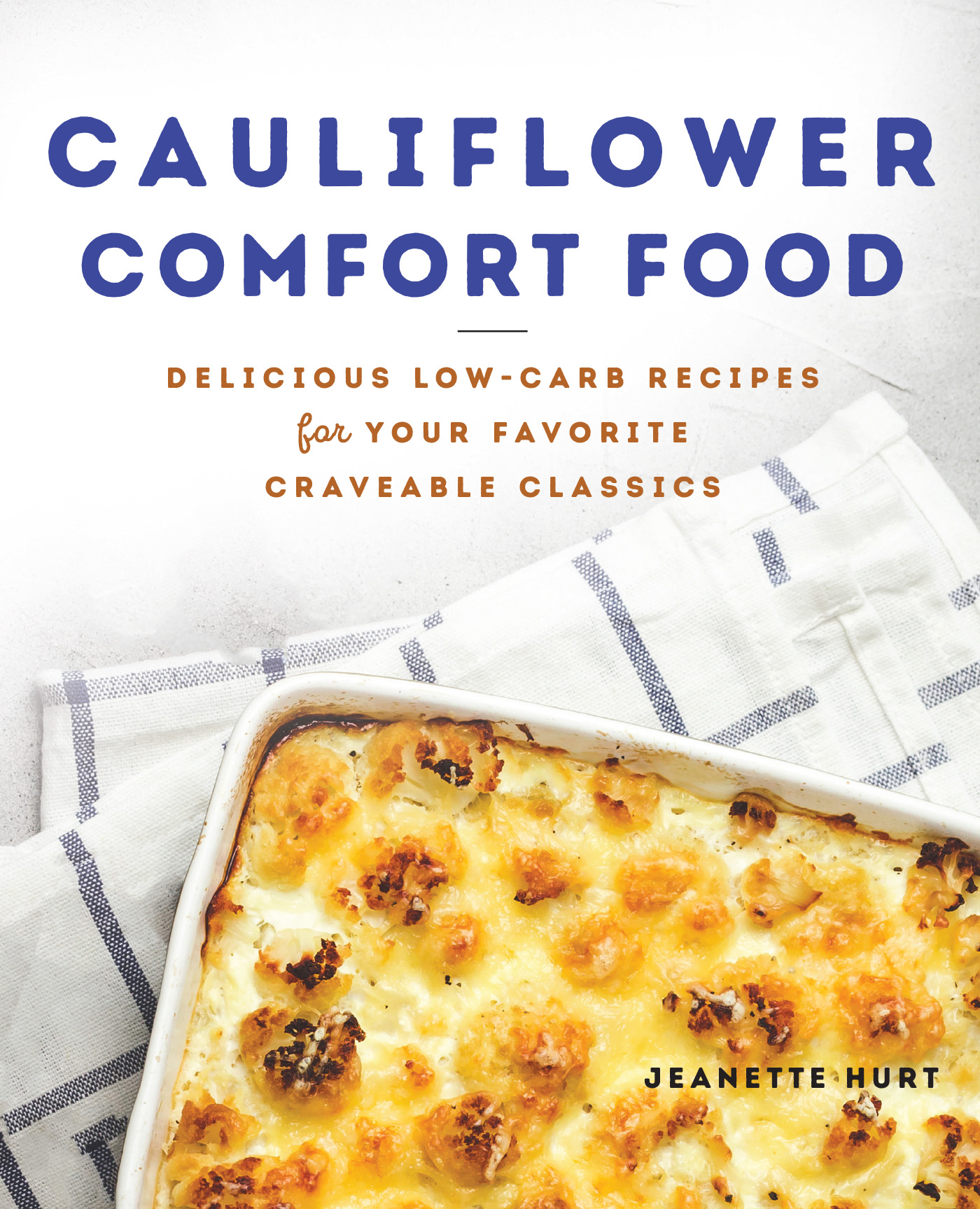 ---
Related Posts