June 18, 2020
Grilled Cauliflower
Cauliflower Comfort Food shows you how to roast, rice and even purée cauliflower in both savory and sweet ways. But it doesn't show you how to grill. Let me tell you—grilled cauliflower is absolutely as delicious as its roasted counterparts. With warmer weather coming up—and already here—and in honor of BBQ and Grill Month quickly approaching—grilled cauliflower is a great summer recipe. I hope you enjoy this bonus recipe!
Makes: 8 to 10 (1/2 cup) servings | Prep time: 5 minutes | Grill time: 40 to 45 minutes, over indirect heat
1 medium head cauliflower (1 ½ to 2 pounds), cored and cut to ½-inch pieces
1 to 2 tablespoons extra virgin olive oil
1 tablespoon white balsamic vinegar
1 teaspoon onion powder
1 teaspoon garlic powder
¼ teaspoon sea salt
¼ teaspoon black pepper
1. Prepare the grill as directed.
2. Toss the cauliflower pieces with olive oil, balsamic vinegar, onion powder, garlic powder, sea salt and black pepper.
3. Place the pieces in a grill basket, or line on a sheet of aluminum foil.
4. Place the pieces on top of grill, over indirect heat if using charcoal. Then, cover and cook for about 35 to 45 minutes, checking every 15 minutes and stirring occasionally. The cauliflower pieces will be done when you can pierce them with a knife or fork, and they are tender.  The pieces should be slightly blackened, but should not be burnt.
-Jeanette Hurt, author of Cauliflower Comfort Food
BUY THE BOOK
Discover satisfying, healthier, low-carb and no-carb alternatives to all of the best comfort food dishes, from keto-friendly pizza and mac and cheese to paleo-friendly tater tots and cauliflower fried rice, and much more! Whether it be a carb replacement or just a way to make a decadent meal a little bit healthier, cauliflower is quickly
Learn more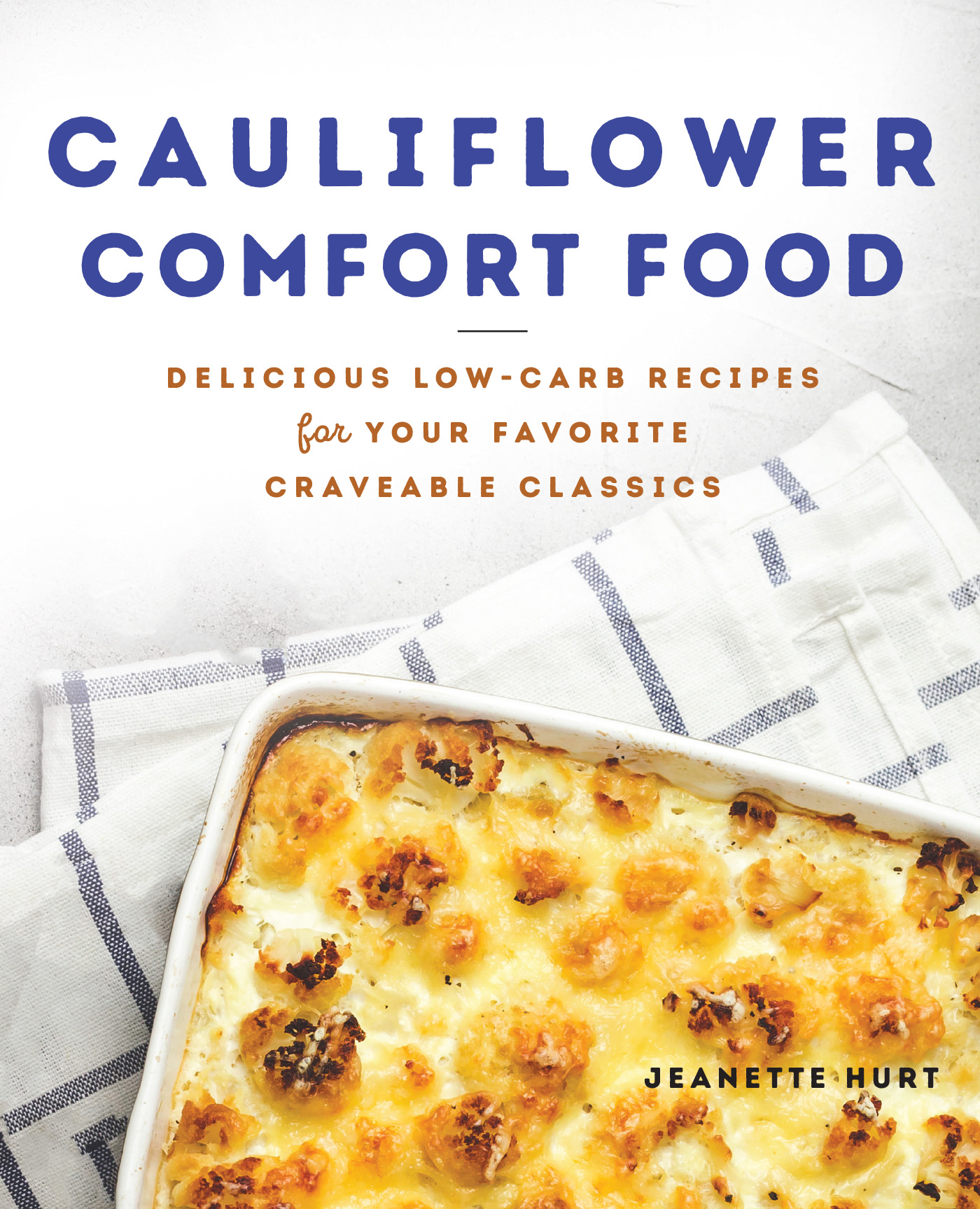 ---
Related Posts