May 28, 2020
The Perfect Gifts for 2020 Graduates
Graduation is a big deal. The ceremony, a gathering of all your friends, family, classmates, and teachers, is a symbol meant to publicly celebrate the hard work and dedication that went into earning an education—whether high school, college, or beyond. But with coronavirus concerns still limiting contact with others, Class of 2020 graduates everywhere finished their years of education with an online commencement ceremony that probably wasn't how they pictured the end of this major achievement. But that doesn't mean they don't deserve to celebrate all that they've achieved, and that needs the perfect 2020 graduation gift.
Dealing with coronavirus for the past few months has been difficult, especially for students taking final exams and trying to plan for the future. If you or someone you know recently graduated, here are a few books that would make great graduation gifts and are sure to cheer up recent graduates and help them embrace their future!
A new job or new school means making new friends.
For many people, graduation usually leads to moving somewhere new and beginning the next chapter of your life. With that exciting next step comes the hard reality that you're leaving some things behind, one of the most important being your friends. Of course, you'll stay in touch with FaceTime calls and occasional reunions, but don't let the difficulty of losing familiar friends stop you from making new ones! 
Here to Make Friends, written by licensed therapist Hope Kelaher, is packed full of helpful advice and tips to overcome social anxiety and start building a stronger social circle, including advice on moving past small talk, strategies for how to make meaningful new connections, and suggestions for memorable friend dates. Embrace the challenge of starting a new journey by putting yourself out there and starting new adult friendships.
Love yourself even when you're stressed to the max.
Self-love is needed now more than ever, especially for recent graduates. Not being able to see many of your friends during the last few months of school and celebrating your graduation with an online commencement ceremony can negatively impact many 2020 graduates' mental health. That's why The Self-Love Workbook is the perfect gift for any recent graduate struggling to accept how quarantine has changed their future plans.
This interactive workbook, written by expert counselor Shainna Ali, makes it easy for you to see your daily progress as you find freedom and peace by learning to love yourself. With The Self-Love Workbook, 2020 graduates will be able to truly understand their personal value, building a path toward self-acceptance that will help them conquer and anxiety they feel for their futures. 
If college is your next step, get prepared!
Are you a soon-to-be college freshman suffering from first-year jitters? It's stressful enough to think about moving away and planning for your future, let alone the smaller things like not getting lost on campus or cohabiting with your new roommate. With Goodnight Dorm Room, you can get the inside scoop on all those little college details so you can feel reassured and confident before you even set foot on campus.
This book answers the most pressing questions that college-bound high school graduates probably never think to ask. Like: Why should I get to my dorm room early on Day 1? Or is it really a bad idea if I major in archaeology? And how does one use a "washing machine"? With Goodnight Dorm Room, you can embrace your next college-bound step without sweating over the little things!
A little canine wisdom goes a long way.
This is a fun one for all the 2020 graduates who need a little bit of canine humor to make their post-graduation plans slightly less daunting. Biscuit for Your Thoughts? perfectly pairs tidbits of human wisdom and canine philosophy to create a hilarious guide to facing all kinds of human dilemmas.
Capable of boundless energy, unconditional love, and a childlike fascination with the world, dogs have lots to teach humans. So, before you or a recent graduate you know tackles the next big step in life, it might be a good idea to ask, "What would Fido do?"
You're exactly where you're supposed to be.
We've all heard of impostor syndrome, right? That anxious feeling you get when you don't believe you're actually qualified for the new job you just landed, or when you panic and think you're not smart enough to take those upper-level college classes you signed up for, despite your test scores. Recent graduates who are pursuing higher education or making their way into the job market are sure to feel the weight of imposter syndrome at some point. 
Give a recent college graduate you know all the tools they need to recognize and overcome the impostor syndrome that is holding them back with Own Your Greatness. Packed full of research and therapy-backed exercises, prompts, and activities, this interactive workbook will make it easy to acknowledge your own successes and skills and overcome the feeling of being an impostor. Moving past that feeling is crucial to obtaining happiness and success in the next steps many graduates are taking.
Learn a new life skill: cooking!
Being a recent graduate means you're probably about to start living on your own and relying on yourself a little bit more. Whether you're moving into a dorm room, off-campus housing, or a new apartment in the city you just landed a job in, you can thrive in your new-found independence by learning a few essential life skills, like cooking!
With The I Love Trader Joe's Cookbook, you can learn how to make countless meals with your favorite Trader Joe's® products, including low-carb, keto-friendly recipes, sweet treats, vegetarian and vegan ideas, party-ready appetizers and snacks, and much more. You'll find that cooking can be a great way to reduce stress and feel a sense of accomplishment—and you get to eat some really tasty food as well!
The first step is setting the goal.
Make setting goals for your future easy with these customizable and easy-to-use trackers! With coronavirus concerns affecting old routines and forcing many people to adapt and make new ones, it's easy to get off track with some of your good habits and even develop some not so good ones—especially when you've just graduated and are considering your next step in life. 
Having strong routines can improve both your mental and physical health, which is why Ready-to-Use Habit Trackers is the perfect gift for recent 2020 graduates who are looking for some motivation to face new future challenges. Packed with tips, tricks and helpful techniques for improving your productivity through smarter daily, weekly and even monthly routines, this book proves everything you need to organize your life like never before.
– Kierra Sondereker
Get the Ulysses Press Newsletter
NEW RELEASE!
Stop letting impostor syndrome hold you back! This guided workbook of interactive exercises and research-backed activities will help you conquer self-doubt, realize your true worth, and enjoy your success. How many times have you thought that everyone is crushing it except you? How often have you looked at one of your accomplishments and
Learn more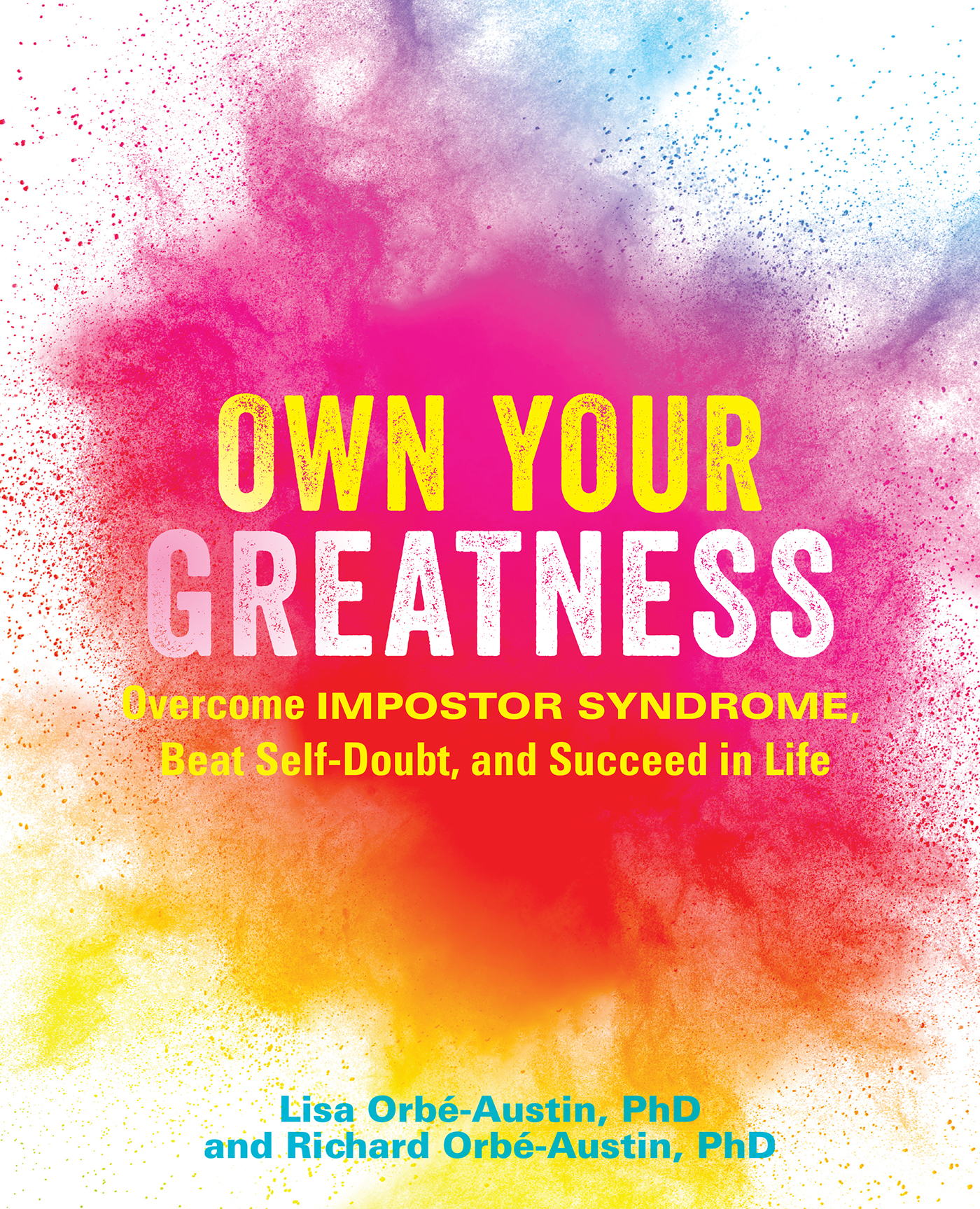 ---
Related Posts