August 27, 2021
Dating Game Sour Cocktail Recipe Based On Serial Killer Rodney James Alcala
Book Sample /
Cooking
Recipes
Want to know the secret ingredient to making your cocktail taste better? Mixing it with a popular true crime story. Whether you're a true crime fan, a murderino, an armchair detective, or simply a fan of delicious drinks, you've come to the right place. We've got the perfect book that'll feed both your obsessions: a cocktail book! So, get ready to dive in and pour yourself a drink inspired by infamous killers like Jeffrey Dahmer, John Wayne Gacy, Charles Manson, and many more!
If stories about terrifying serial killers or secretive cults aren't for you, we completely understand. But true crime aficionados know the fascination. If you've tried to crack a cold case, spent hours bingeing your favorite documentary or TV show, or tuned in to your favorite true crime podcast, then why not pour yourself a drink while you're at it? This is where this cocktail book comes in handy.
Cocktails With a Killer Twist
Author Kierra Sondereker's new book, Mixology and Murder: Cocktails Inspired by Infamous Serial Killers, Cold Cases Cults, and Other Disturbing True Crime Stories will get you up to speed about notorious killers and other true crime tales accompanied with a delicious drink. In this cocktail book, you'll find horrifying stories about cases like The Black Dahlia or the Jonestown cult massacre that pair well with your favorite favorite alcoholic beverage.
Sondereker puts together the perfect combination of drinks. "Whether you're here to relax and forget about a stressful day at work or you want to plan a hella fun true crime theme party, prepare to get your wine and true crime on," she says. So grab a copy of this book, but before you do, read on for a bonus of what's to come inside Mixology and Murder with this recipe inspired by serial killer Rodney James Alcala and some trivia about his case.
Shop the Ulysses True Crime Store
Rodney James Alcala, the Dating Game Killer
When Rodney James Alcala was chosen as "Bachelor No. 1" for the popular T.V. show vThe Dating Game in 1978, he was already a convicted child molester. Unfortunately, the T.V. show producers decided not to run a background check. Alcala actually won the competition, earning him a date with a woman named Cheryl Bradshaw. But when it came time for the date, Bradshaw said Alcala was acting strange, and she refused to go. That last minute decision may have saved her life. 
When Alcala's crimes later came to light, his little T.V. appearance earned him the nickname the Dating Game Killer. Alcala had also raped and murdered women and girls across the U.S. throughout the 1970s. He spent brief periods in jail for sexual assault or other minor offenses, then continued his killing spree when he was released. Alcala was finally arrested and sentenced to death in 1979 for the abduction and murder of a 12-year-old girl. Overall, Alcala murdered at least nine people, although it's speculated that the true number of victims could be more than 100. Alcala died of natural causes on July 24, 2021. 
Shop the Ulysses True Crime Store
Dating Game Sour
Pisco, the main liquor in this cocktail, is a delightfully fruity liquor from Peru, and when combined with an egg white, makes a smooth and—dare I say—flirty cocktail experience, a great drink for a date. That's exactly why it's paired with the Dating Game Killer.
Ingredients
3 ounces Pisco
1 ounce simple syrup
1 ounce fresh lime juice
1 egg white*
ice cubes
Angostura bitters, for garnish
1. Add the Pisco, simple syrup, lime juice, and egg white into a cocktail shaker and dry shake vigorously for about 20 seconds.
2. Add a handful of ice to the shaker and shake again until the liquid is chilled.
3. Strain into a rocks glass.
4. Garnish with a few drops of Angostura bitters and serve.
*Don't be afraid of the egg white! Egg whites in cocktails have less to do with flavor and more to do with giving your cocktail a silky, rich texture that really makes it stand out.
* * *
Order a copy of Mixology and Murder and get ready to sip on your favorite cocktail drink as you feed your true crime obsession.
– Tyanni Niles
BUY THE BOOK
Pour yourself a drink and discover your latest true crime obsession with this cocktail book that pairs deliciously chilling cocktails with the infamous true crime stories that inspired them. From terrifying serial killers to baffling cold cases and secretive cults, murderinos can't get enough of true crime. Now, you can have yet another
Learn more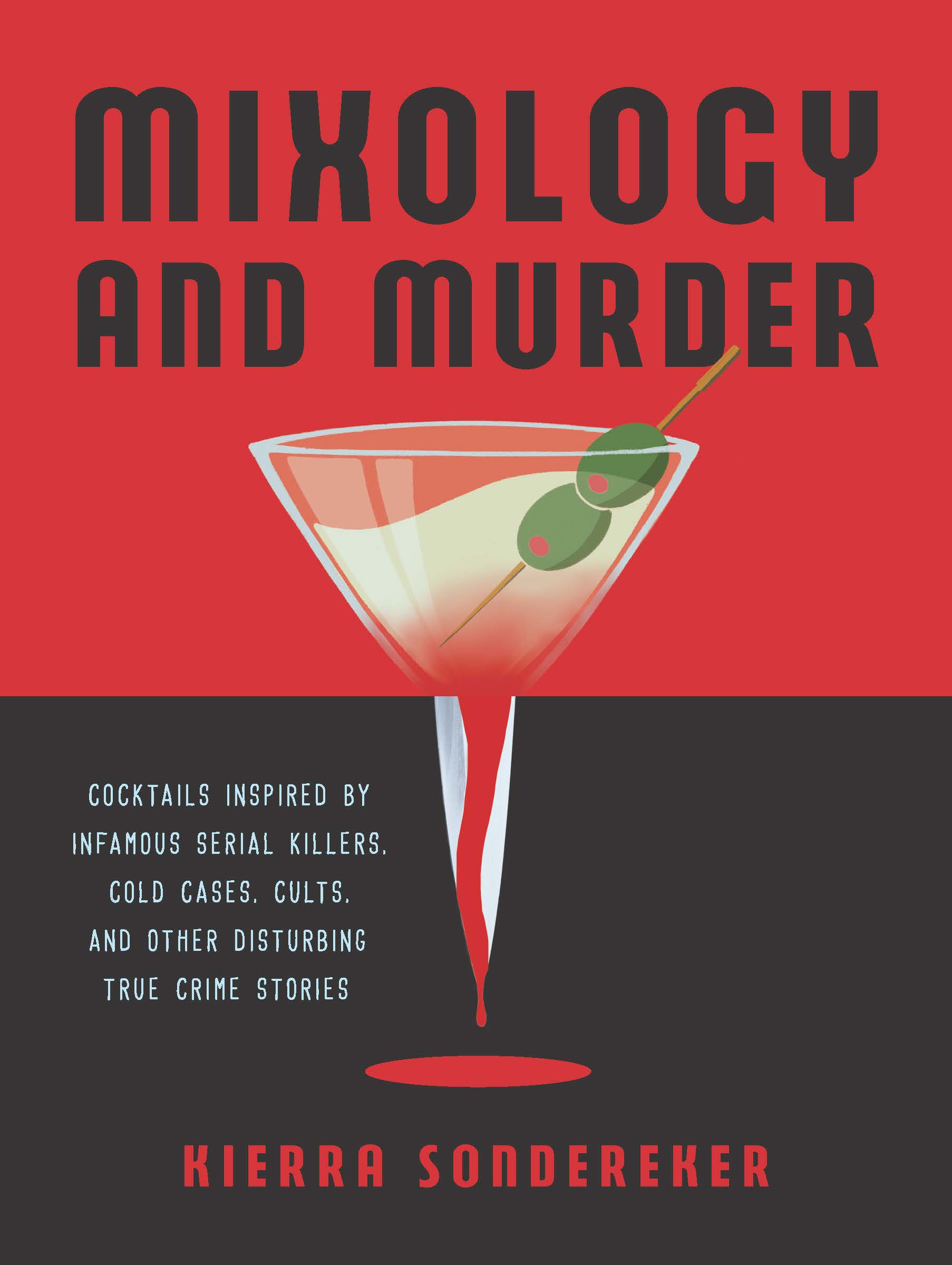 ---
Related Posts