May 10, 2023
French Toast Recipe for Mother's Day
How can we ever begin to thank our mothers, step-moms, grandmas, mothers-in-law, and other mother figures? While we should celebrate them year-round, let's give them a little bit more love this Mother's Day. Start your mom's day right and surprise her with these delicious French Toast Sticks from the I Love Trader-Joe's Air-Fryer Cookbook.
Want to make her day even sweeter? Check out how to make Strawberry-Hand Pies as a sweet dessert! And, if you forgot to get a gift for your mom, make sure to check out our official Book-ish Gift Guide, perfect for all book-loving moms.
* * * * * *
Who doesn't love French toast? And who wouldn't love a fun way to eat them? These crispy French toast sticks do just that—turning them from fork-cutting goodness into dipping deliciousness.
Prep time: 10 minutes | Cook time: 10 minutes | Total time: 20 minutes
Ingredients:
5 slices Trader Joe's Whole Wheat Bread
2 eggs
⅓ cup milk
2 tablespoons flour
3 tablespoons cane sugar
1 teaspoon vanilla extract
2 teaspoons ground cinnamon
confectioners' sugar for dusting (optional)
maple syrup for dipping (optional)
Directions:
1. Preheat the air fryer to 370°F. While that's heating up, cut each slice of bread into 3 pieces and set aside. Combine the eggs, milk, flour, sugar, vanilla, and cinnamon in a shallow bowl, whisking to combine. Dip each stick of bread into the mix, coating both sides and ends. Lay a piece of parchment paper in the air fryer basket, then put French toast sticks onto the parchment paper.
2. Cook the toast sticks for 5 minutes, then with tongs flip them over and cook for an additional 5 minutes. Remove the toast sticks from the air fryer. Dust with confectioners' sugar and serve immediately dusted with confectioners' sugar or with maple syrup for dipping, if using.
---
Happy Mother's Day!
For More Air-Fryer Recipes!
Make tasty dishes with your favorite Trader Joe's® products and the ultimate kitchen appliance—your air fryer! This cookbook is packed with easy-to-follow recipes for crispy and delicious snacks, lunches, dinners, and more. Are you obsessed with your air fryer? Can't stop shopping at Trader Joe's®? Now you can get the best of both
Learn more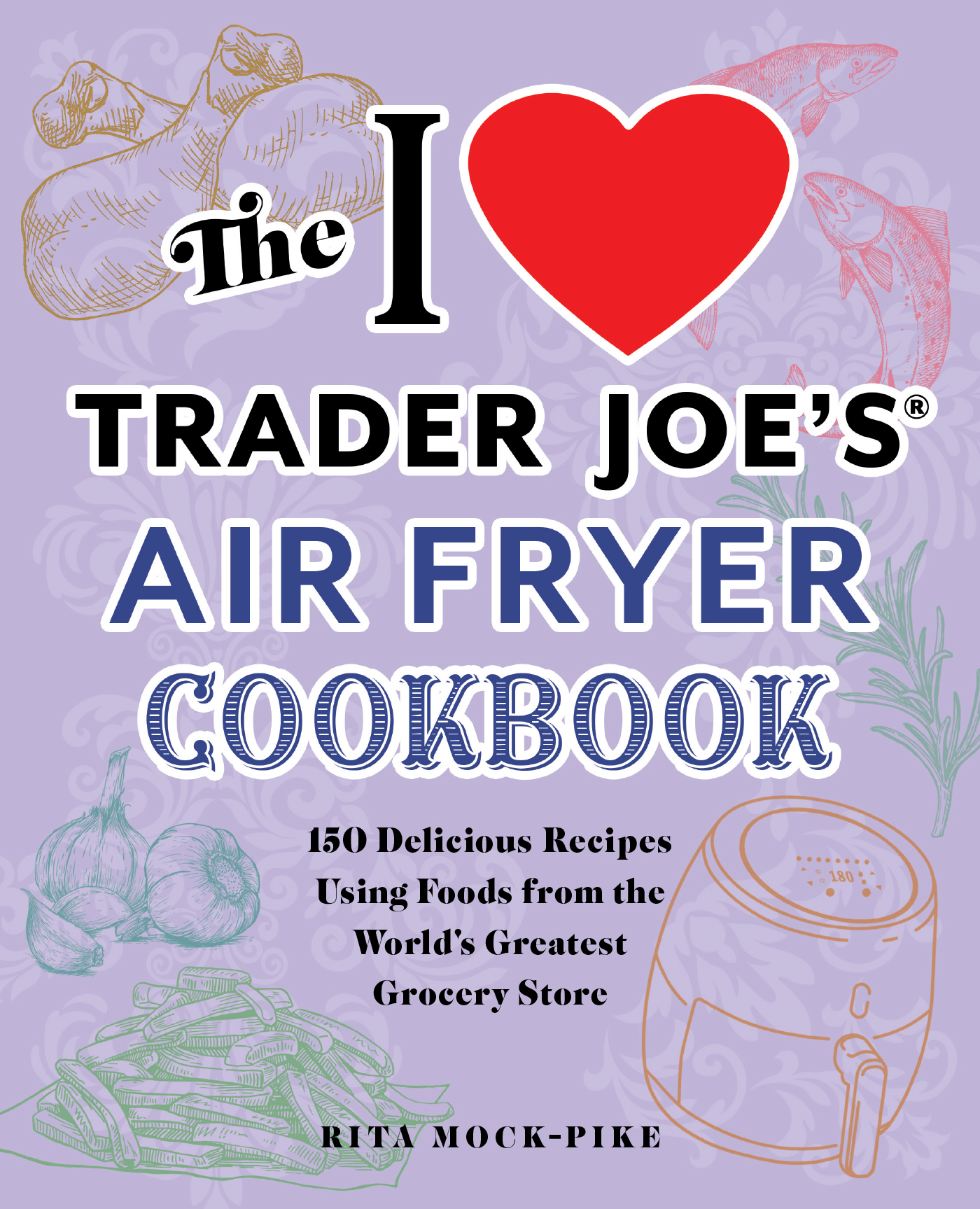 ---
Related Posts