June 7, 2022
Everything but Elote Fries Recipe from The I Love Trader Joe's Air Fryer Cookbook
Book Sample /
Cooking
Recipes
Are you obsessed with your air fryer? Can't stop shopping at Trader Joe's®? Now you can get the best of both worlds with The I Love Trader Joe's® Air Fryer Cookbook.
Each recipe—from mouthwatering meals, scrumptious salads (yes, salads in your air fryer!), and delightful desserts—has been thoroughly tested to guarantee it's not only delectably crispy but also completely air fryer friendly. Get ready to fire up your favorite kitchen appliance and whip up some truly tasty food. Try this delicious Everything but Elote Fries recipe.
---
Everything but Elote Fries
These are a favorite at our house—spicy, slightly cheesy fries. Crisp, zesty, and perfect for dipping in ketchup, BBQ sauce, or just about anything else. They're also great plain, if that's your thing.
Makes: 8 servings | Prep Time: 3 to 5 minutes | Cook Time: 10 to 20 minutes
1 (24-ounce) package Trader Joe's® Handsome Cut Potato Fries, frozen
olive oil spray
1 tablespoon Trader Joe's® Everything but the Elote Seasoning Blend
Directions
Put the frozen fries in a container with a lid. Gently spray with the olive oil, shaking the fries around to coat them lightly. Sprinkle on seasoning and put the lid on the container. Shake vigorously, making sure the fries are all coated with the seasonings. Set the air fryer to 400ºF. Put the fries in the air fryer basket and cook for 10 minutes. Remove the basket and either shake the fries to resituate them or use tongs to mix them around to move the ones on the bottom to the top. Replace the basket and cook again for another 10 minutes.
BUY THE BOOK
Make tasty dishes with your favorite Trader Joe's® products and the ultimate kitchen appliance—your air fryer! This cookbook is packed with easy-to-follow recipes for crispy and delicious snacks, lunches, dinners, and more. Are you obsessed with your air fryer? Can't stop shopping at Trader Joe's®? Now you can get the best of both
Learn more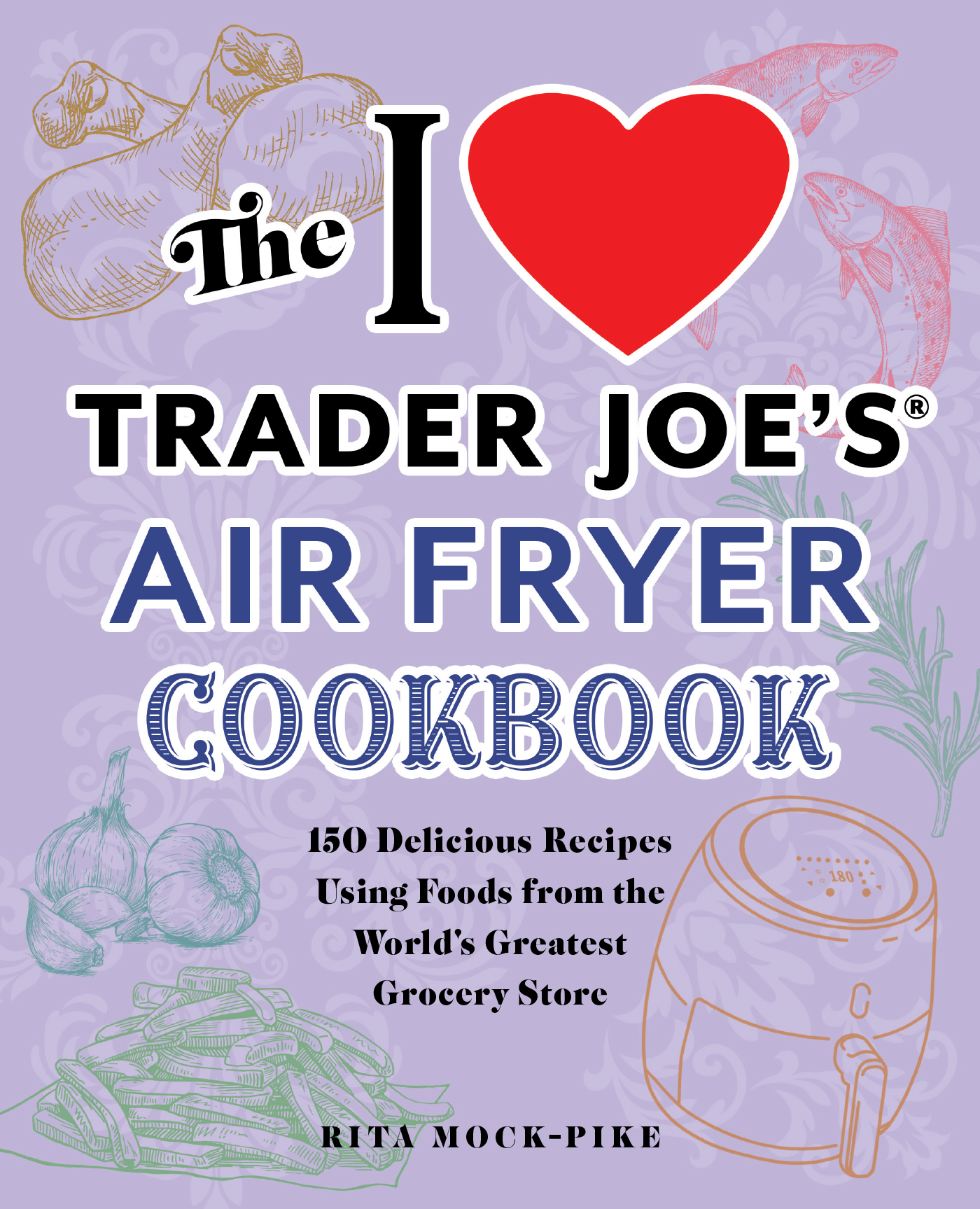 ---
Related Posts