June 7, 2022
Crunchy Sushi Rolls from I Love Trader Joe's® Air Fryer Cookbook
Book Sample /
Cooking
Recipes
Are you obsessed with your air fryer? Can't stop shopping at Trader Joe's®? Now you can get the best of both worlds with The I Love Trader Joe's® Air Fryer Cookbook.
Each recipe—from mouthwatering meals, scrumptious salads (yes, salads in your air fryer!), and delightful desserts—has been thoroughly tested to guarantee it's not only delectably crispy but also completely air fryer friendly. Get ready to fire up your favorite kitchen appliance and whip up some truly tasty food. Try these delicious Toasted Crunchy Sushi Rolls!
* * * * *
My first taste of sushi was an eel roll grabbed with girlfriends late one night on a trip to Chicago. I thought I hated all things "of the sea" but decided to be adventurous. Of course, having taste buds, I came to love sushi. Now I love making it with my own unique touches. A handful of cilantro, extra carrots—whatever we're in the mood for. I love using a variety of in-season seafood from TJ's for the meal.
Prep Time: 15 to 20 minutes | Cook Time: 10 minutes | Total Time: 25 to 30 minutes
Ingredients for…
the Sushi Rice:
2 cups white rice
¼ cup unseasoned rice wine vinegar
¼ cup cane sugar
12 to 16 pieces sushi/sashimigrade fish, crabmeat, shrimp, or other seafood
½ large or 2 small seedless cucumbers, sliced fine
the Sriracha Mayo:
1 cup mayonnaise
2 tablespoons sriracha sauce
1 cup fresh cilantro, stemmed and chopped
4 green onions, chopped
½ cup panko breadcrumbs
the Sushi Rolls:
6 sheets nori
sushi rice
sushi ginger (optional)
soy sauce (optional)
wasabi paste (optional)
Directions:
For the Sushi Rice:
Cook rice as directed on the package. (I like to speed things up using my Instant Pot.) When the rice is thoroughly cooked and ready, transfer it to a large bamboo, wooden, glass, or ceramic bowl (avoid metal). Using a wooden or bamboo spoon, stir in the rice wine vinegar and sugar. Mix thoroughly until the rice becomes sticky and aromatic. Let it cool for about 30 minutes or until you can handle it comfortably.
For the Sriracha Mayo:
In a shallow bowl, combine the mayonnaise and sriracha and blend thoroughly. Set aside.
For the Sushi Rolls: 
Preheat the air fryer to 390°F. Once the sushi rice is cool, lay out the nori on your sushi rolling mat or on a tea or kitchen towel layered with plastic wrap (tucked around the ends). Using a spoon or your hands, drop several spoonfuls of sushi rice across the nori, then use the spoon to spread and flatten out the rice as evenly as possible over the nori. At the end of the nori by the towel or mat's end, create a line of filler. Layer in the fish, the veggies, and the cilantro. Then use the towel or mat to tightly roll the nori around and beyond the filling to completely roll up the sushi. Now gently coat each sushi roll with sriracha mayo, then roll it in the breadcrumbs. Place the rolls in the air fryer basket and cook at 390°F for 10 minutes. Remove the sushi rolls from the air fryer and let stand for 2 to 3 minutes. Then slice the rolls into bite-size pieces and serve with sushi ginger, more sriracha mayo, soy sauce, and wasabi paste, if using.
---
For more delicious recipes check out The I Love Trader Joe's® Air Fryer Cookbook.
BUY THE BOOK
Make tasty dishes with your favorite Trader Joe's® products and the ultimate kitchen appliance—your air fryer! This cookbook is packed with easy-to-follow recipes for crispy and delicious snacks, lunches, dinners, and more. Are you obsessed with your air fryer? Can't stop shopping at Trader Joe's®? Now you can get the best of both
Learn more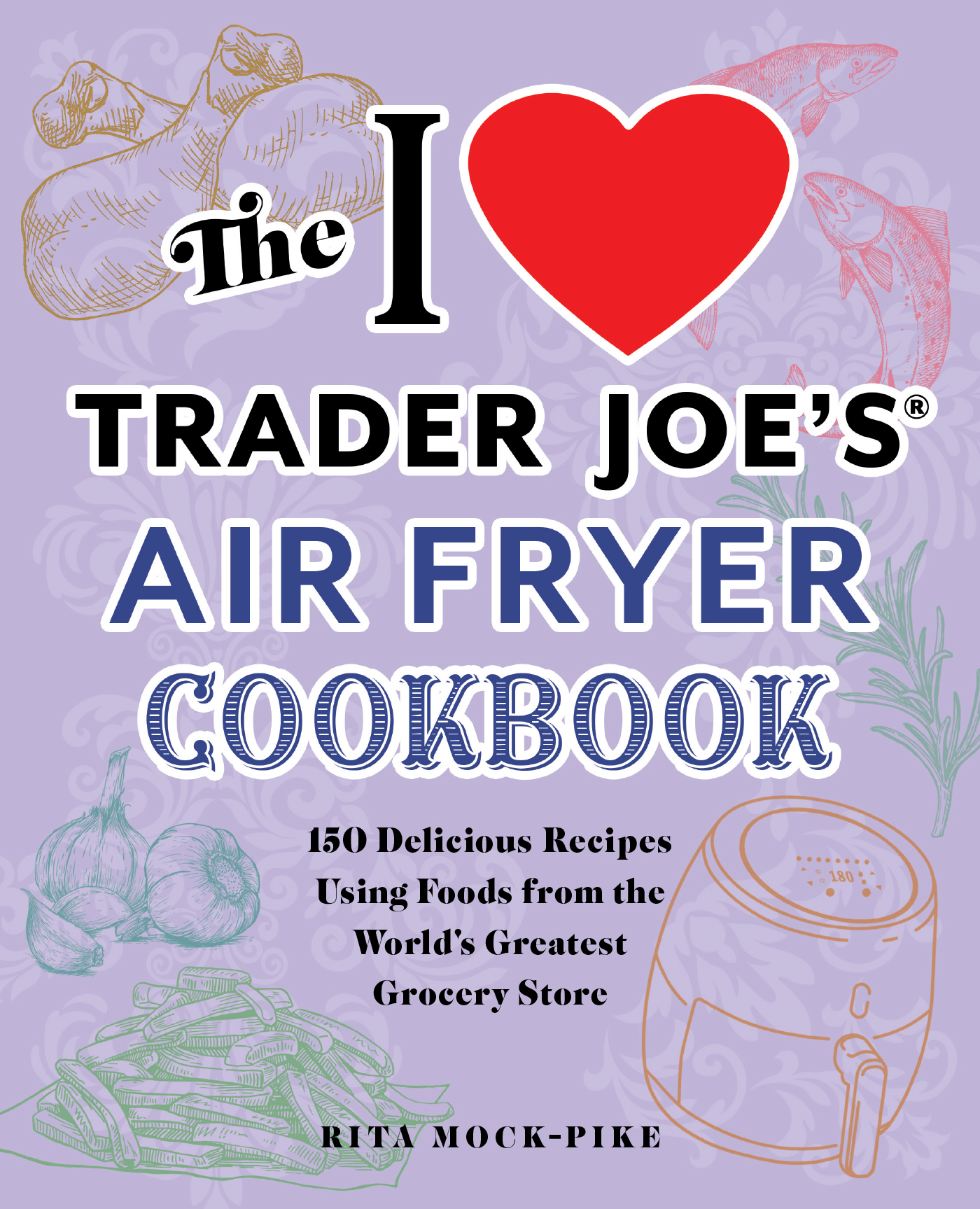 ---
Related Posts